22.10.2021 | Company News
As part of its 40th anniversary, the Enviro Group has set an example and played an important part in protecting our environment.
Directly behind the company building, the employees planted over 100 trees in cooperation with the city of Haiger. On the soccer field-sized site, all employees diligently participated and planted the seedlings together.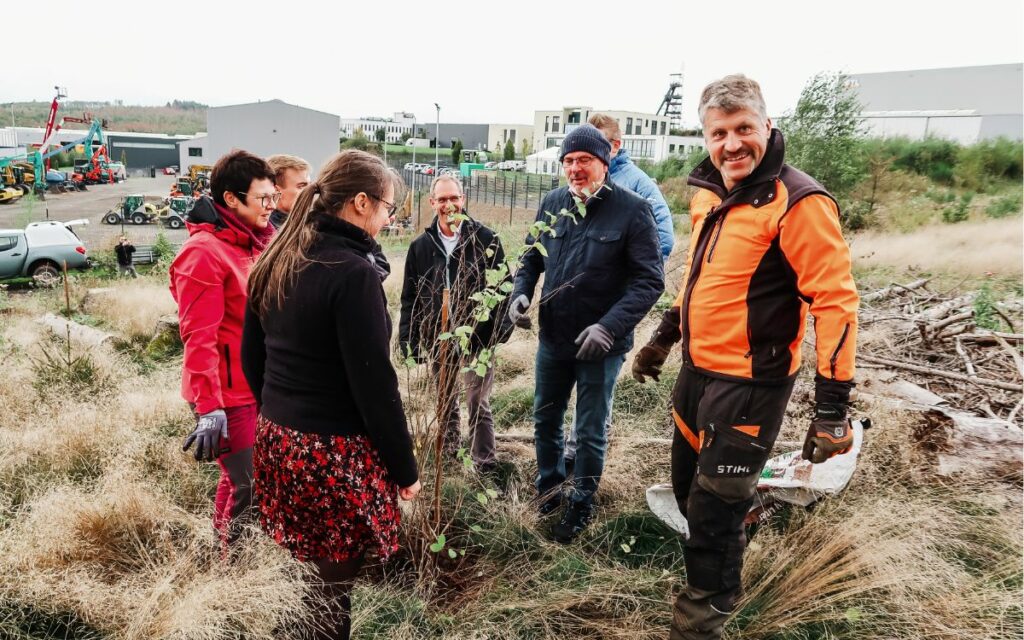 This campaign shows how much value the topics of sustainability and climate protection have for the Enviro Group. Customers are also offered a lot in the area of sustainability. Among other things, there are special, 100% biodegradable air cushions and cardboard boxes partly made of grass. The Enviro Group also offers the most modern products in the field of films. Stretch film with components made from organic raw materials and wood waste are innovative solutions for packaging responsibly and sustainably.
With the reforestation campaign, the Enviro Group is once again demonstrating that it not only provides customers with sustainable solutions, but is also actively involved in the field itself and lends a hand.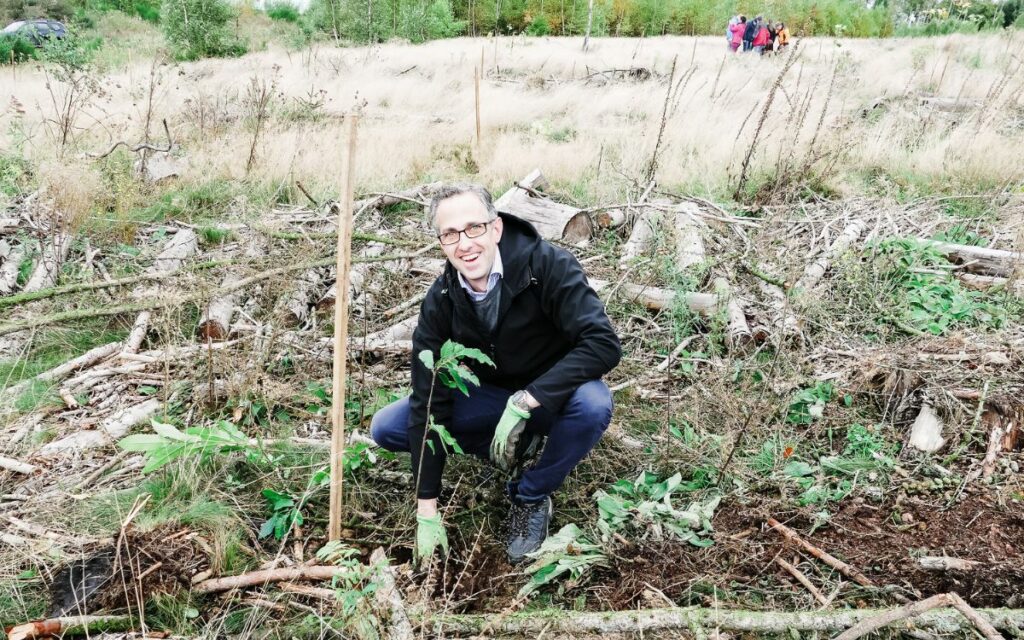 For the employees, this action was of course an absolute highlight, because in addition to the team spirit that arises during such an action, something good was done for the environment. 
In the future, there will probably be more such campaigns at the Enviro Group to actively support the reforestation of our native forests.